VFX / VIRTUAL PRODUCTION PRODUCER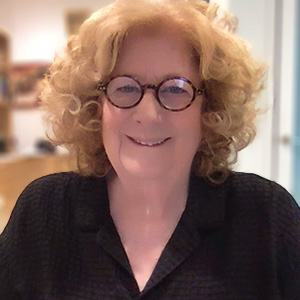 ---
Susan Zwerman is a highly respected Visual Effects Producer with an outstanding record of accomplishments in film production and visual effects. She began her career in film in New York, where she quickly rose through the ranks from Production Assistant to Assistant Director and Unit Production Manager in both films and commercials.
After moving to Hollywood she worked for several years as UPM and Post-Production Manager before making the leap to VFX Producer on the film Tall Tale. Since then, her credit has appeared on a succession of high-profile feature motion pictures such as Broken Arrow, Alien Resurrection, Men of Honor, Around the World in 80 Days, and The Guardian.
Susan has worked as the Studio Executive Producer for Exceptional Minds where she provided young artists on the Autism Spectrum career opportunities in digital animation and visual effects on feature films such as Black Widow, Star Wars: The Rise of Skywalker, Avengers: Endgame, Captain Marvel, Green Book, and Black Panther.
A member of the Director's Guild of America since 1979, Susan received the 2013 Frank Capra Achievement Award in recognition of career achievement and service to the industry and to the DGA. She is also a member of the Academy of Motion Picture Arts and Sciences, the Producers Guild of America, and the Visual Effects Society. Over the past twenty years she has planned and hosted numerous technology and visual effects seminars for these organizations.
A special highlight in Ms. Zwerman's career was winning the Grammy Award for "Best Concept Music Video" in 1988 for producing
I'm Fat, starring Weird Al Yankovic.
In addition, Ms. Zwerman is a well-known seminar leader at many universities, teaching visual effects techniques in the entertainment field. Ms. Zwerman is a co-author of the seminal book on producing visual effects, The Visual Effects Producer: Understanding the Art and Business of VFX. Susan is also the Editor, with Jeffrey Okun, of The VES Handbook of Visual Effects (Third Edition) published in July 2020.
Resume of Susan Zwerman (PDF) >
Virtual Production Flyer (PDF) >